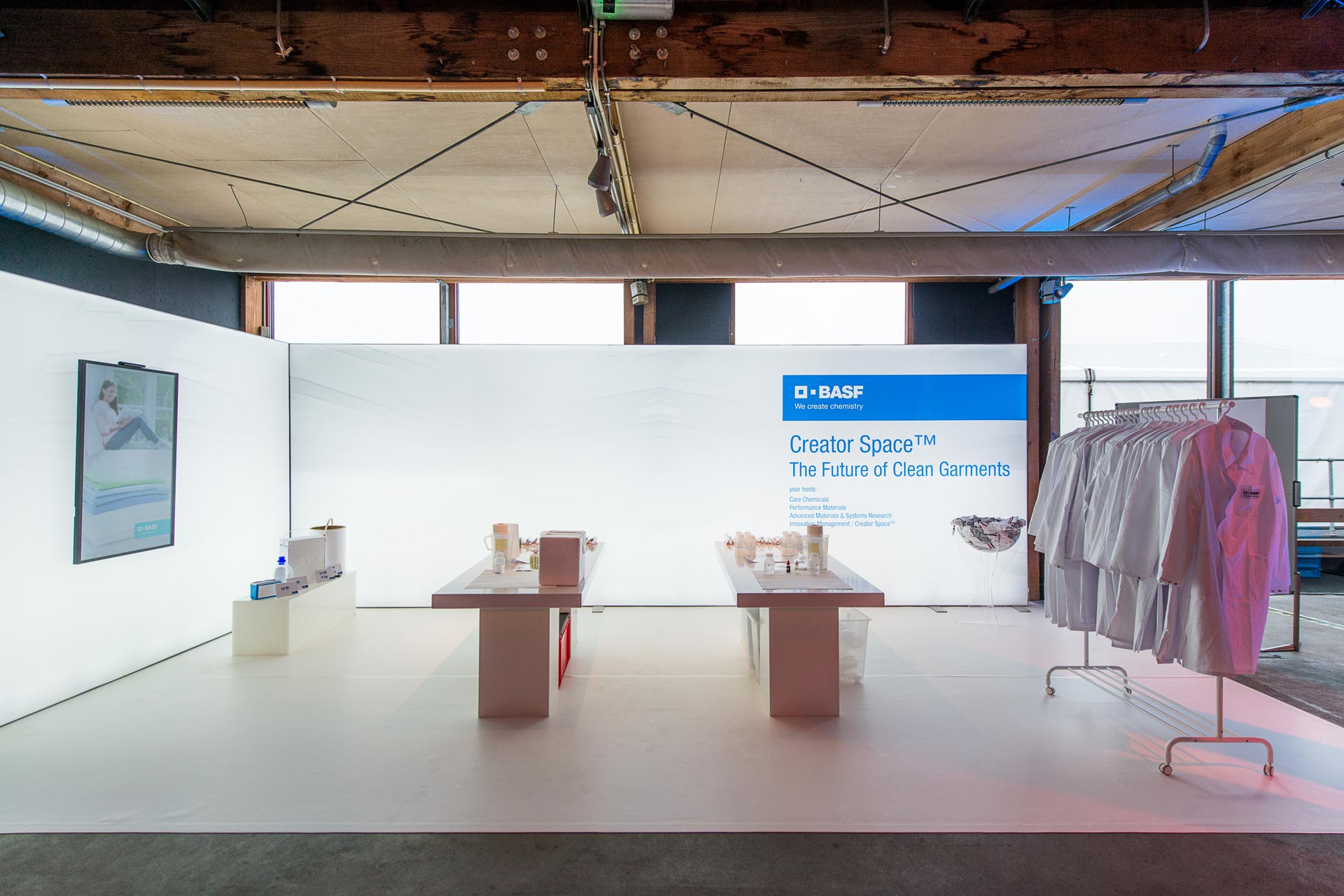 The Future of Clean Garments

Customer

The Future of Clean Garments Summit Amsterdam
Year

The Project and the Brief
Dream of many: putting used clothes in the wardrobe in the evening just to get the same clothes out the next morning, but fresh, clean and pressed. Or the clothing cleans itself during the day. It might sound unbelievable but could be a reality one day.
The program Creator Space supports various innovation processes of BASF, initiates and promotes cooperation of internal and external BASF experts, startups and companies – "co-creation" inside and outside of BASF. To learn and benefit from one another as well as creating something new together; innovations often arise from different interfaces.
"The Future of Clean Garments" has been the main subject of the summit for which BASF invited to the capital of Netherlands. Amsterdam is one of the top ten smart cities in Europe. The city impresses with more efficient, progressive and sustainable urban planning, an exciting creative and tech scene and extraordinary locations – ideal conditions for a collaborative and innovative process of idea development within an international team of BASF experts and external idea providers.
The goal of this event concept, which is based on Design Thinking, was a joined search for solutions all about the topic of clean garments.
Idea and Implementation
Kick-off: This summit started with "Inspire & Explore". Topic-based stalls with experts delivered various inspirations and motivated to an experimental approach. The Setting of "Ideate & Define" did support the creative creation process in the best way.
"Create & Prototype": At the start-up incubator, the participants were able to work with different materials and new technologies like three-dimensional printing or laser milling machines. The result is a unique summit: 20 innovative and fascinating approaches that will be carried on interdisciplinary. 60 international experts who were impressed by all the content and the format. Their feedback was consistently positive and they said that they can use the impressions and impulses in their work to this day.
For sure the biggest additional value, as well as a great co-creation, are the 60 participants, who are now part of one community. With an app which was specially developed for this purpose important content was shared during and after the event — like this, a continuing discussion was created. We were responsible for the conceptional and dramaturgical support, attendee management, professional realization, individual mentoring on the spot, creating all event media as well as creating the documentary movie afterwards.