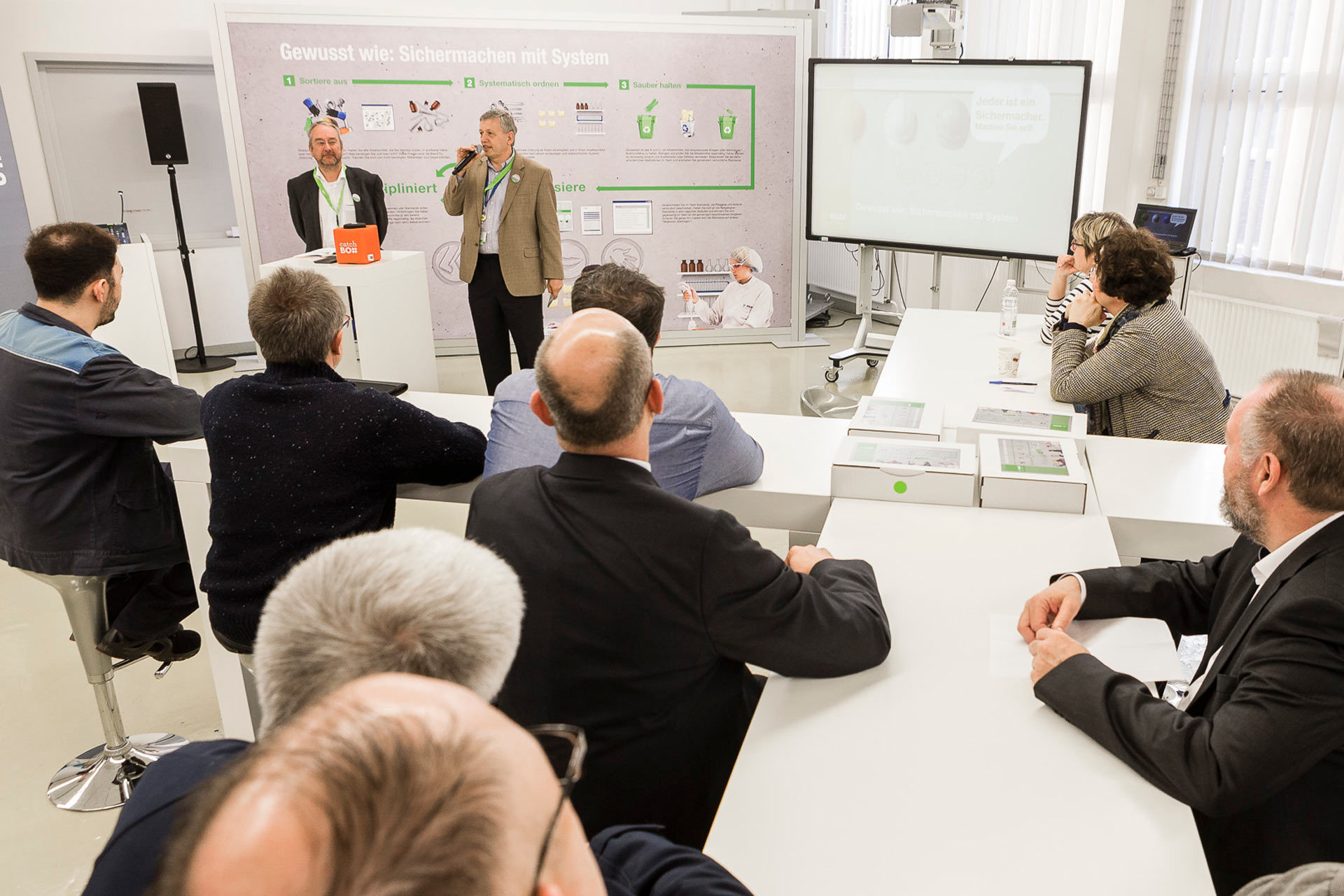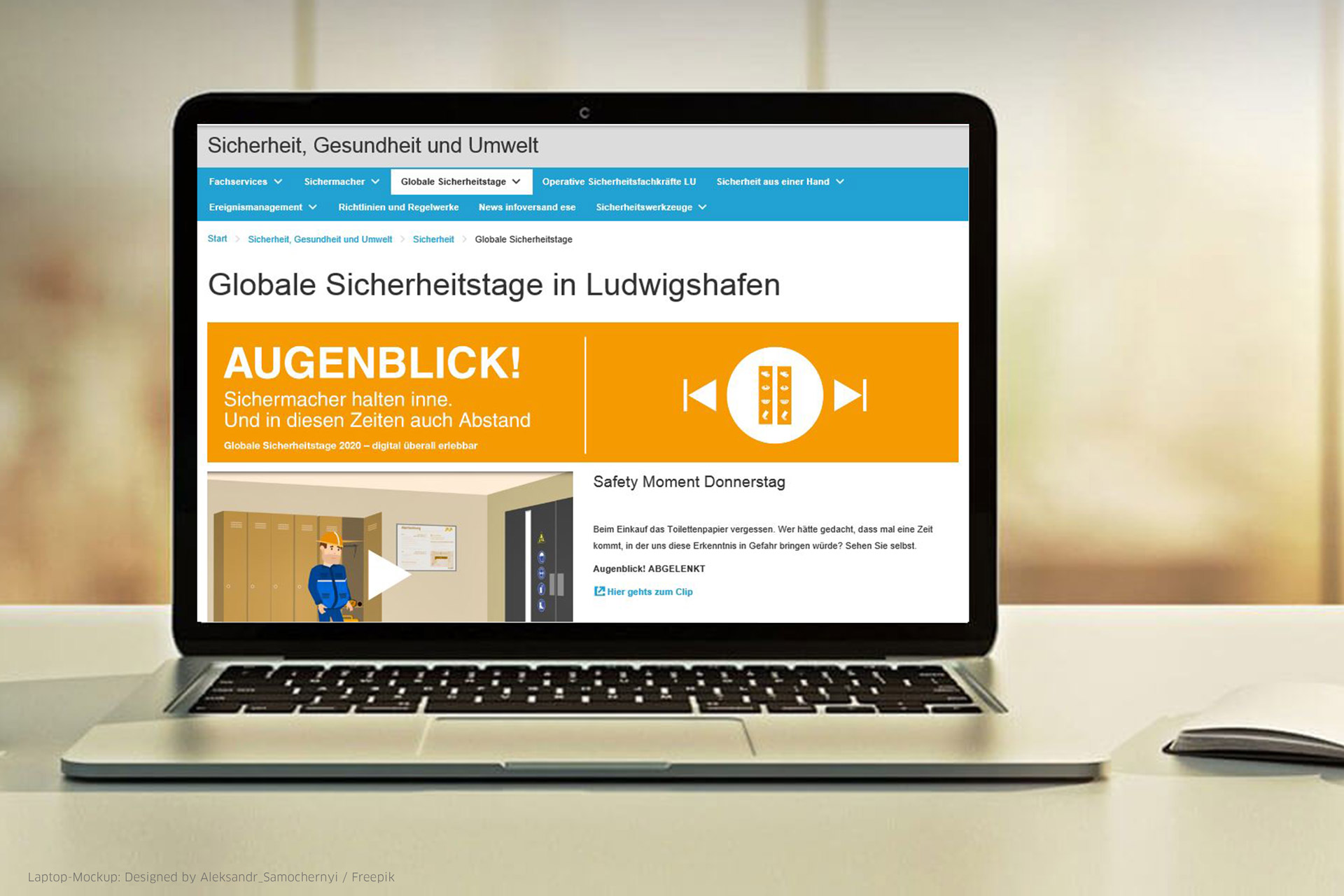 BASF Global Safety Days

Customer

Year

The Project and the Brief
Since 2012, the "Global Safety Days" have been held simultaneously in all BASF regions. A lively platform for further education and development of behavior-based safety concepts and for an intensive exchange of good practice examples. Under the motto "Join in", employees and contractors in Asia, North America, South America and Europe make their own contributions, take part in workshops and exchange information and knowledge on safety issues. We have been supporting the chemical company's Safety Champion initiative since 2009. In addition to a wide range of activities, events and campaigns on occupational and plant safety, we have been involved in the conceptual development of the central events of the Global Safety Days at the main site in Ludwigshafen and are responsible for project management since 2014. We also support the BASF project team in promoting the Global Safety Days in Ludwigshafen, editing and designing the event media as well as coordinating the program modules of 130 factories within the BASF. In 2020, together with the BASF team, we developed the first virtual training ground for occupational safety on the intranet, so that the Global Safety Days in Ludwigshafen can now be experienced digitally from anywhere in the world.
Idea and Realisation
COVID-19 has presented us with enormous challenges around the globe. It was necessary to create an alternative format quickly, but thoughtfully and creatively for the face-to-face events of the Global Safety Days. The result was the highly participatory virtual training site that enables 39.000 BASF employees in Ludwigshafen to learn from each other in the area of occupational safety. An online platform that makes safety training possible, regardless of the time of day or location and does so sustainably and consistently. A platform created in 2020 - well thought out and developed for the future. The focus topic of the Global Safety Days " Halt! Safety champions pause for safety." takes up the issue of behavior-based security. It is the focus of attention at the various stations throughout the training area. So what contribution can each individual make to strengthen safety on the site? Whether it's a digitally prepared program offered by the program designers, the so-called "Safety Moment" of the executives or the now almost legendary "Augenblick-Clips": Once again, we have the opportunity to rethink together with the BASF team in Ludwigshafen. Selfie video clips, interactive live demos via WebEx and video presentations with PowerPoint are integrated into the overall dramaturgy in an eye-catching way.
Feedback
"… Looking, being open for feedback, working together and going new ways, these are key factors for safe behaviour but also the ingredients for our longstanding and successful cooperation. Ambitious tasks require a team that can meet the requirements. You do this with flying colours – thank you!"

Annette Kunde
ESE/ST – Safety initiatives, media and concepts (until 30.12.2017)