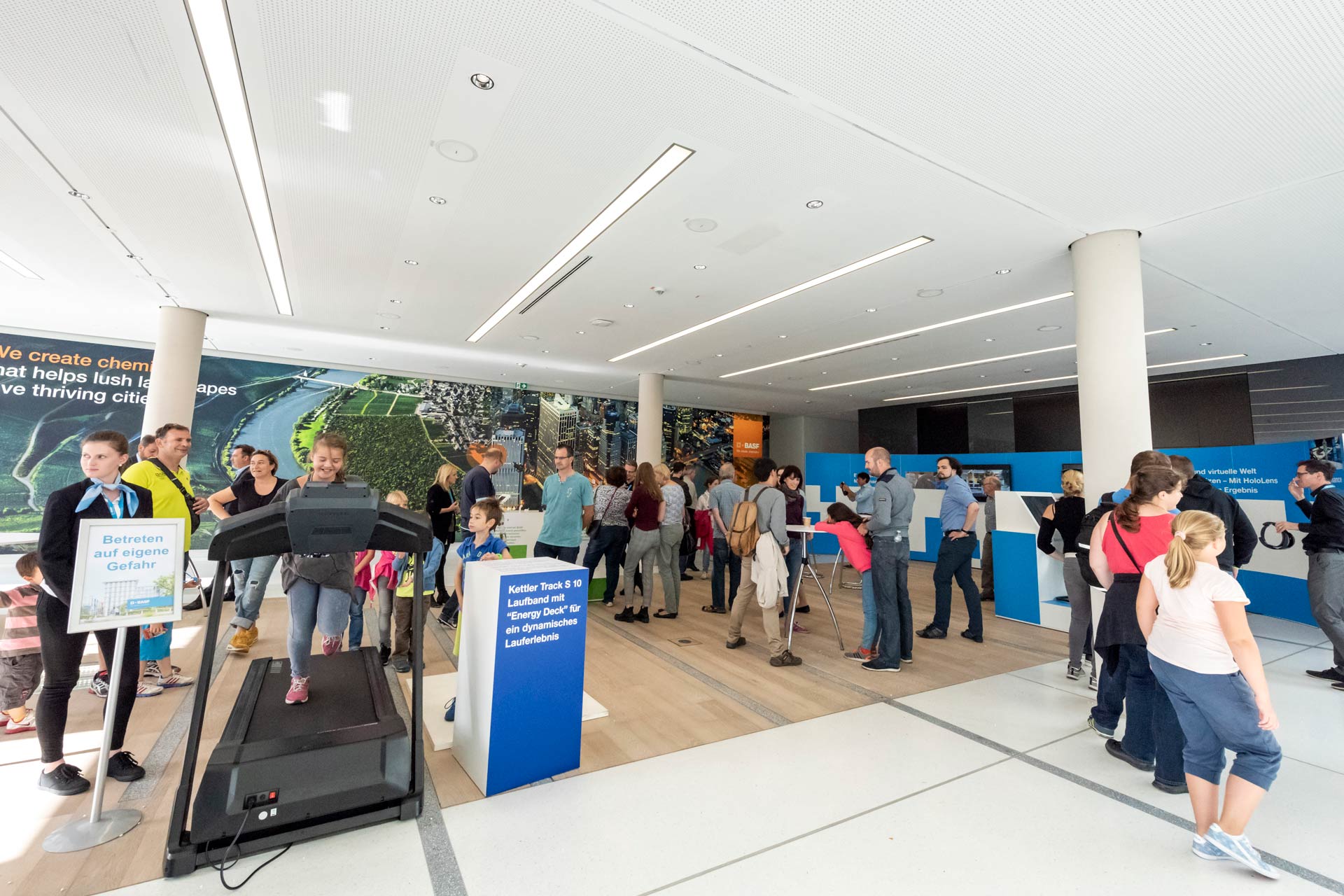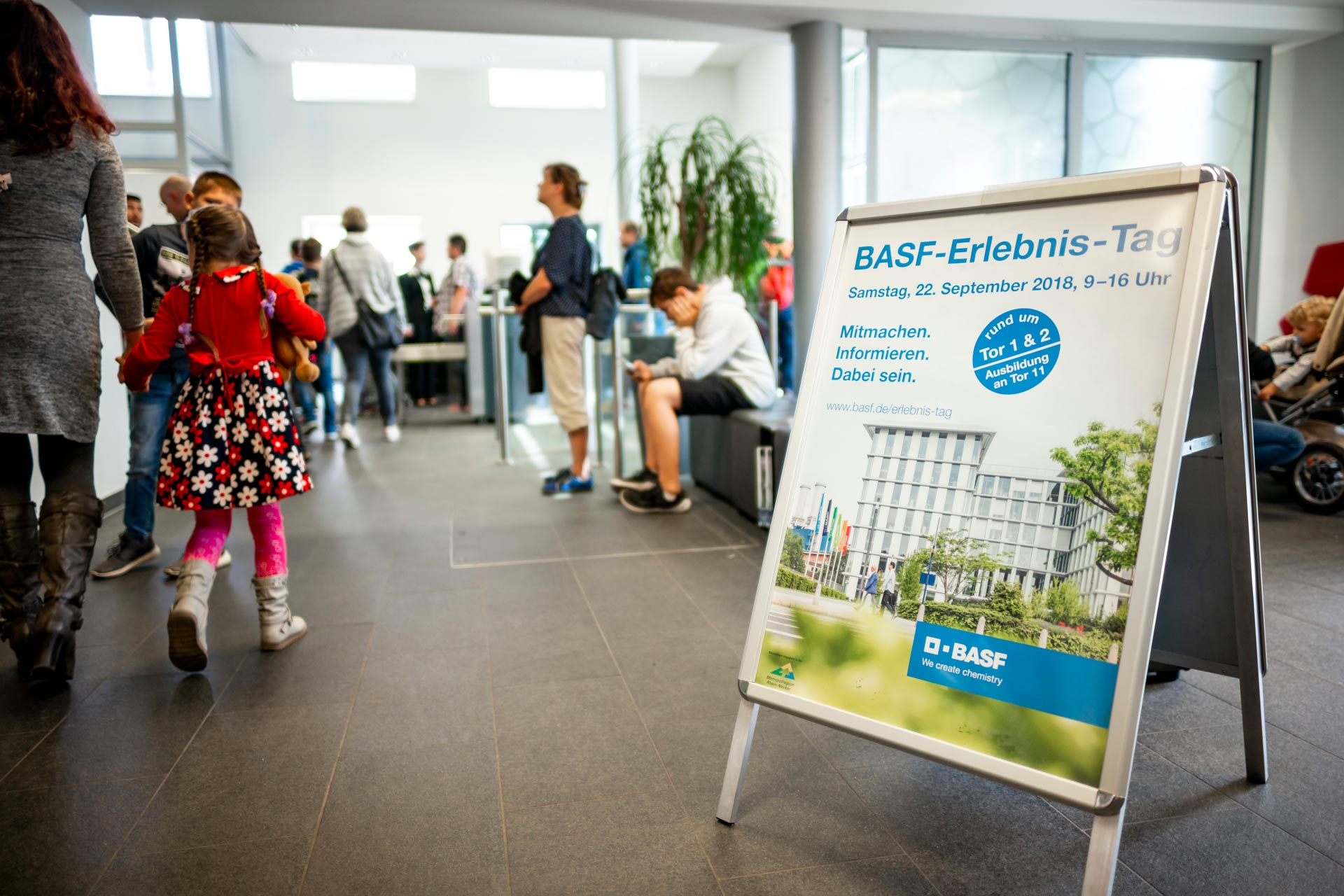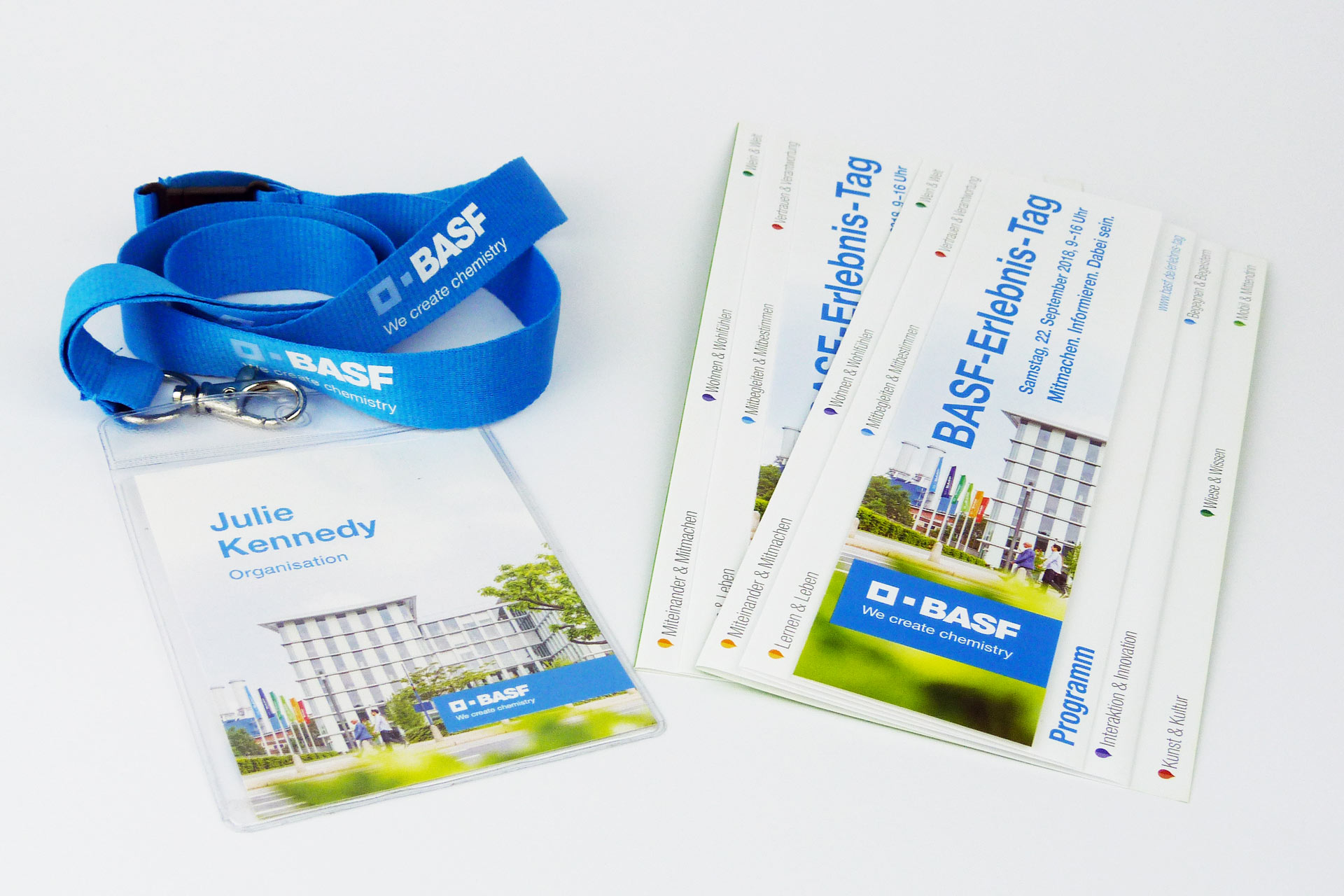 BASF Experience Day 2018

Customer

Year

Taking part in fascinating experiments, discussing with experts and diving into virtual worlds? All of this was possible at the great BASF Experience Day! Innovations became perceptible and tangible at overall 12 "experience stations". The visitors of any age were offered a diverse and exciting program. The focus lied on the dialogue and exchange between people and the BASF a meeting at eye level for a stronger neighbourhood and long-term cooperation.

The Project and the Brief
The BASF is open, innovative and diverse the aim is to make this visible to everyone by displaying the broad range of the BASF and simultaneously giving the public easy access to complex topics.
The efficient support by the agency took place over nine months as full-service. We planned, controlled and coordinated: from the concept of the entire event, over the allocation of all areas (the safety of the public was always a top priority), up to the entire appearance before the event. Thanks to the numerous advertising measures in different medias the BASF Experience Day was widely talked about and reached people throughout the entire metropolitan area.
Idea and Implementation
To learn from the best, optimising processes together, being a role model: we accompany Ludwigshafen in becoming the safest production site worldwide.
The Experience Day is based on a comprehensive concept, which was continuously developed over several months. The idea of a decentralised range of programs created the possibility of representing the diverse subject areas in their variety, by also highlighting their individuality.
The public could – depending on their interests and preferences – combine the offered programs of twelve experience stations individually.
For example, at the station "Future & Confidence" young people and adults could obtain information about the 30 different training opportunities at BASF. Simultaneously, the BASFs own fire brigade showed children how to accurately extinguish a fire at the full of action station "Trust & Responsibility".
The people who have an interest in new technologies could also find something to suit them at the station "Interaction & Innovation": virtual reality glasses, the supercomputer "Quriosity" or an electric guitar that was produced by a 3D printer has fascinated visitors of any age.
The modern, innovative and flexible character of this major event was emphasised by many food trucks, which were ensuring that food and beverages were provided everywhere in the event area.
15,000 enthusiastic visitors and a lot of positive feedback speak for themselves. An event, that has moved and enlivened and is still in the minds of the people who were there.